The heart of Animal Medical Center are the people who make it a warm, loving, caring environment for your family. We are proud to introduce you to our family.
Jan R. Zwilling, D.V.M.
Doctor Zwilling is a graduate of the University of Florida and Auburn University Veterinary School. He is a member of the American Veterinary Medical Association and the Florida Veterinary Medical Association. Doctor Zwilling has a special interest in internal medicine. Doctor Zwilling has two domestic short haired cats Mo and Split, a Lhasa-Poo named Molly and two Chihuahuas named Spud and Bud.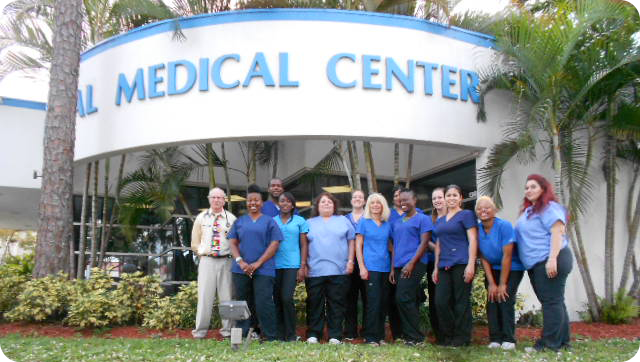 Visiting Doctor - Russell Swift, DVM, Naturalist
Doctor Swift is a graduate of the University of Florida College of Veterinary Medicine. He has completed the Homeopathic Master Clinician program. His specialty is holistic and natural medicine, and holistic diets.
The Receptionists of Animal Medical Center:
From the first time you call to make an appointment to the time you leave it is our front desk staff that helps to make Animal Medical Center a friendly, comfortable, and compassionate place for you and your pet. Julie, our Office Manager along with our receptionists are here to help you with all your pet's needs, as well as handling your pet's medical records. Our front desk team is proud of the fact that they keep accurate records and know our patients by name.
Our caring, compassionate nursing staff:
Our technical staff is a group of well trained, experienced veterinary nurses that love each of our patients as if they are their own. Our technicians attend continuing education meetings as well as monthly training meetings to grow their expertise in taking care of your pets.
Our Ward Technicians:
Armed with a bottle of disinfectant cleanser, a rag, a broom and a mop our ward technicians are the heart of the animal hospital. They are responsible for feeding, walking and monitoring pets health, as well as cleaning the animal hospital.